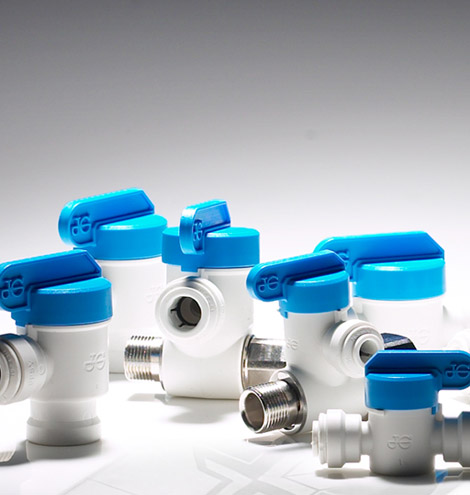 John Guest
Push-fit fittings
We have the largest selection of simple, environmentally friendly plastic fittings and plastic tubing from the world's leading manufacturer of quick couplings, John Guest. The products connect easily together and can withstand pressures up to 120 bar. We have various product lines that are adapted to water / liquids / chemicals and air / gas.
John Guest fittings and hoses are available in different colors, dimensions and sizes. They are used in cars, dispensers, plumbing solutions for office buildings, houses and cottages, farming, slaughterhouses, food industry, telecommunications, laboratories, aquaculture, etc.
By using John Guest Speedfit® it is possible to achieve a saving of up to 40% in labor and installation time.

Fittings and tubes for compressed air systems
25 year warranty

environmentally friendly

Easy to install/dismantle

No special tools required