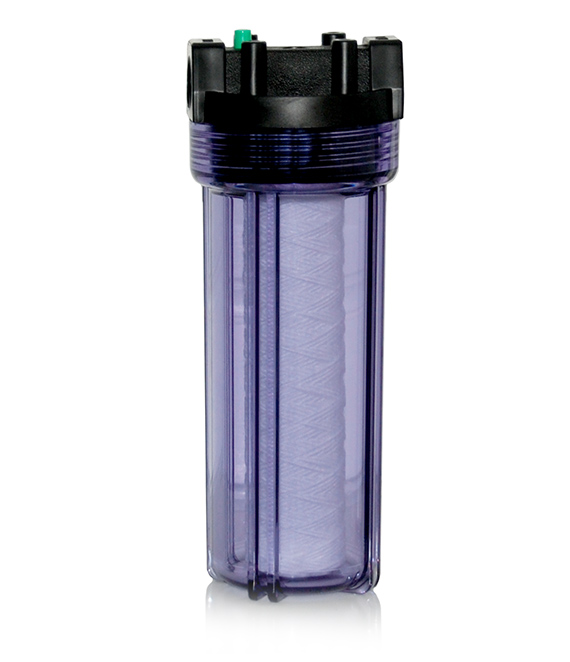 Eco Pre filter
Eco Pre filter kit – for removal of particles as sand, rust, mud and other sediments.
Eco Pre filter is an efficient polypropylfilter for removal of particles such as sand, rust, mud, soils and other sediments that occur in boreholes, wells, streams etc. This filter has a pore size of 1 micron and can be cleaned / flushed gently to remove surface particles. The filter is very suitable as a prefilter before Eco Solution purifier
included:
Filter housing with ½" or ¾" BSP threading with 1 mikron polypropylen filter
Specifications
Capasity
Capacity is water pressure/water quality dependant.
Measurements
Height: 35 cm (incl. mount)
Width: 14 cm
Depth: 14 cm
You may also be interested in...
Eco Water AS
Focusing on quality
Eco Water is working with customers in the retail and service industry, agriculture, dental, marine and offshore industries.
Eco Water is, through continuous improvement, innovative and strive to meet our customers requirements for service, quality, environmental concerns, documentation and delivery.
Eco Water strive to be environmental and energy conscious and we always aim to reduce adverse environmental impact through our products and solutions.