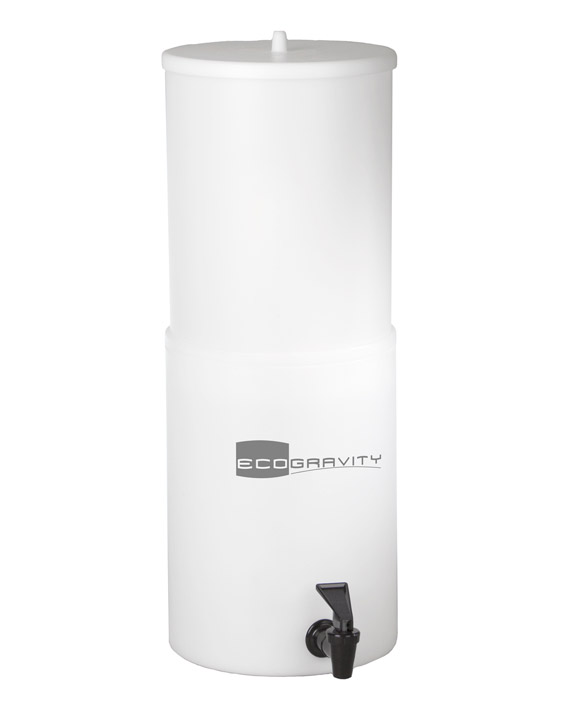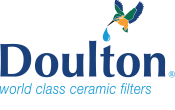 Eco Gravity
A unique purification system, which can be used in any coherence, in any part of the world. No need for electricity or water pressure!
This system is perfect for staff camp, refugee camp or emergency container. Eco Gravity PP is a purification unit run solely by gravity. By simply filling water into the top compartment, it is then filtered through ceramic candles and filling up the lower compartment with clean, uncontaminated drinking water. The lower compartment has a small tap, open it, and you can enjoy clean drinking water. The system can deliver 20 liters of drinking water per 24 hours!
This system is extremely easy to set up and highly user friendly. Weighing only 1.5kg, it is easy to move. Simple maintenance. The unit is available in plastic or stainless steel.
The system removes/reduces:
Bad smell

Bad taste

Bothersome color

Dangerous chemicals

99,99% of pathogenic bacteria

(E.Coli, salmonella, legionella, cholera, shigella, typhoid)

99,999 % of parasites

((cryptosporidium, giardia)

Some heavy metals like lead and iron

95 % chlorine

98 % turbidity

Particles

Humus
Specifications
Capacity
Up to 20 litres of uncontaminated, clean water per 24 hours with two ceramic candles. It is advisable to change the candles after 6-12 months of daily use. The unit does not work below freezing point.
Measurements
Diameter: 22 cm
Height: 48 cm
You may also be interested in...
Eco Water AS
Focusing on quality
Eco Water is working with customers in the retail and service industry, agriculture, dental, marine and offshore industries.
Eco Water is, through continuous improvement, innovative and strive to meet our customers requirements for service, quality, environmental concerns, documentation and delivery.
Eco Water strive to be environmental and energy conscious and we always aim to reduce adverse environmental impact through our products and solutions.