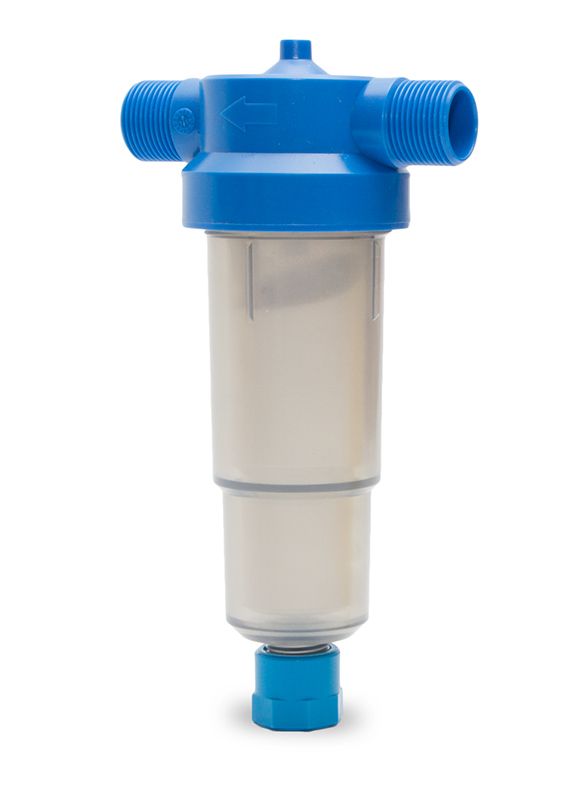 Eco Lime/Calk Filter System
This system reduces the gray coating in the shower and prolongs the life of faucets, pipes and other equipment that is affected by lime deposits.
Can be used in all places where lime is a problem. Also suitable for waterborne heat systems and sprinkler systems. The system will protect against corrosion, providing optimal water flow and circulation.
The system is self-cleansing, requires minimal maintenance and is very easy to install.
Highlights:
Protection against lime and corrosion

Removes iron particles

Self-cleaning

Easy installation

Minimal maintenance

Do not require electricity

Dosing by water use

Satisfies all requirements and conditions for drinking water regulations

Cartridge must be replaced when the red ball is situated at the bottom of the filter
Specifications
Capasity
Approx. 30 000 liters before cartridge replacement.
Max pressure: 10bar, (Tested under pressure: 25bar)
Pressure drop: 0,2 – 0,7 bar
Drain valve: 1/2"
Connections: 3/4"
Material: PVC
Measurements
L: 115mm, H: 210mm, O: 72mm
Weight: 0.370kg
Temperature: 0°c - 60°c
Life span: +/- 35m3
You may also be interested in...
Eco Water AS
Focusing on quality
Eco Water is working with customers in the retail and service industry, agriculture, dental, marine and offshore industries.
Eco Water is, through continuous improvement, innovative and strive to meet our customers requirements for service, quality, environmental concerns, documentation and delivery.
Eco Water strive to be environmental and energy conscious and we always aim to reduce adverse environmental impact through our products and solutions.